Located in Downtown Fall River, the T.A. Restaurant has been serving the finest Portuguese cuisine for 25 years. Using traditional recipes & the freshest ingredients, their menu is a reflection of Portuguese & Azorean fare with a balance of seafood & meat. Tabacaria Acoreania restaurante esta as suas ordens.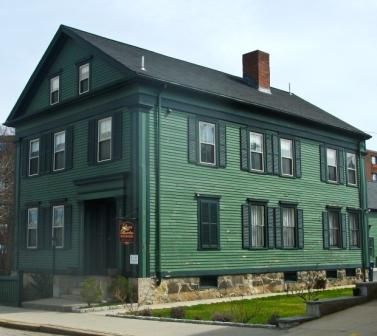 Divine Consign & Boutique

Upscale Clothing and Accessories for Women and Teen Girls. Divine Consign & Boutique offers boutique jewelry, gifts, home decor, furnishings & many items from local artisans. Distributor of Swan Creek Soy Candles and Cousin Farm signs. A great place to shop!
The city of Fall River was founded in 1803 as a town and then incorporated in 1854 as a city. Fall River is located in Bristol County about 50 miles from Boston. The city's name originated from a Native American name "Quequchan" which means falling water.

To bring tourism to its full potential in Fall River there are many places of interest. In the city you will find the U.S.S Memorial, Fall River Heritage State Park, and the Old Colony and Fall River Rail Road Museum.

During the Halloween season Fall River also has numerous haunted attractions including the Factory of Terror or the Asylum of Horror. The Lizzie Borden Museum is also a bed and breakfast where you will learn the story of the murder mystery that was never solved. Stay if you dare!!